AdonisOne™ was created to set a new example in aviation entertainment technology.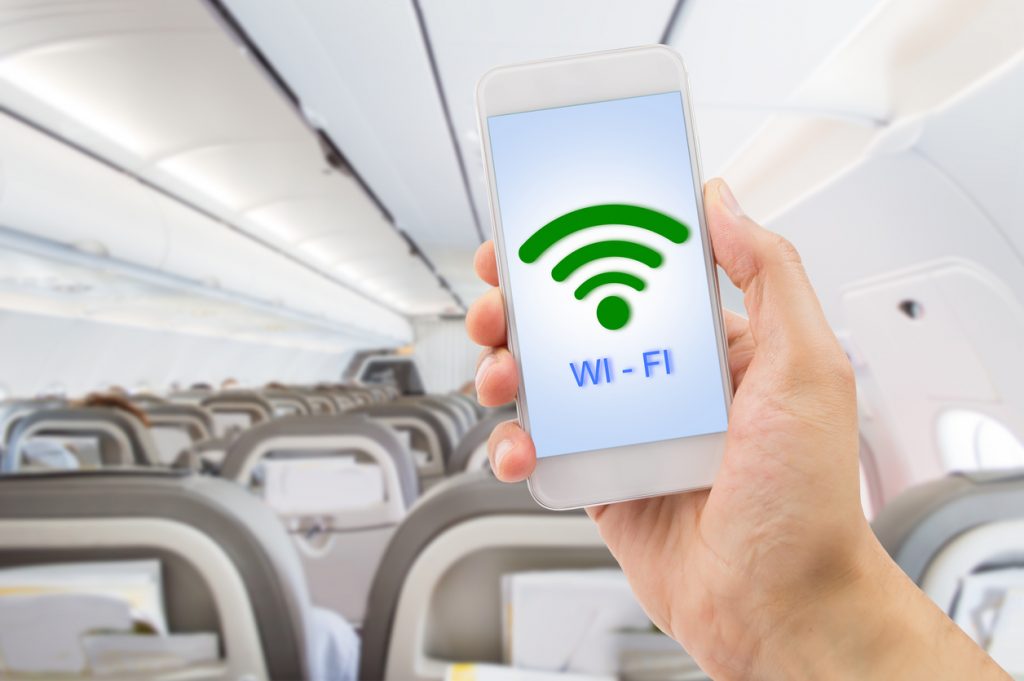 About Our In-flight Entertainment System and Experience
The AdonisOne portable in-flight entertainment system and experience combines state of the art aviation entertainment technology and hardware reliability to create the perfect user experience.
TECHNICAL SUPPORT
Paradigm Tech maintains outstanding levels of support and customer satisfaction through self-help and assisted-help resources.
Self Help
While we pride ourselves on fast and accurate responses to customer questions and problems, Paradigm Tech provides an array of resources to enable you to find answers and resolve inflight entertainment problems on your own, without having to contact Technical Support.
Assisted Help
Paradigm Tech provides real-time support when you are unable to address a problem successfully on your own or have a question that is not answered through self-help resources.
MOBILE INTERFACE DESIGN
The AdonisOne in-flight entertainment system interface design is completely dynamic and adaptive. We strive for beauty through design and allow the user interface to be adaptive to your company's image. Our proprietary aviation entertainment technology easily transforms our user interface to reflect the look and feel of our customer's brand optics. Utilizing a responsive design, our user interface easily adapts to any and all mobile platforms in order to achieve the perfect combination of ease of use and brand visibility. We are also able to custom design a user interface to match that of your company's website or social media image and design.
USER EXPERIENCE
Simplicity by Design the AdonisOne Experience begins and ends with the user. Our company is a software company at heart and has levied all of its many years of experience in design and functionality to create a true entertainment experience that is not only extremely functional but also elegant. The AdonisOne is not just a hardware and software solution that solves many problems but solves them with one person in mind….the user! Our cutting edge technology delivers information and entertainment at your fingertips, on your device whenever and wherever you need it. Our user interface does not discriminate…..whether you are the most savvy of tech wizards or have never touched a tablet, our easy-to-use interface allows you to breeze past the confusion of technology and immediately emerse yourself in the in-flight entertainment system experience.
HARDWARE RELIABILITY
Designed in the sophisticated architecturally dense city of Chicago and engineered in the depths of the Los Angeles tech scene, the AdonisOne is an all-in-one hardware and software solution that provides a true in-flight entertainment experience for each and every passenger on board. Each system is hand made in the U.S. with extremely high end components. The quality of build is so high, we guarantee the product for life! There is not a single moving part associated with the system and the reliability rate is unmatched. Maintenance is extremely low and with maintenance service plans offered, there is never a need to ever consider failure as an option.
Robert Valentine
Co-Founder / Electrical Engineer
Robert leads Paradigm Tech's Product Management, Design, and Marketing functions globally. He is responsible for the core products and features of the AdonisOne.
Matt Franzak
Co-Founder / Head of Sales
Matt oversees the firm's business operations including sales, marketing, business development, and communications.
Jason Sponaugle
Lead Software Engineer
Jason is Paradigm Tech's Software Development team leader. Jason oversees teams throughout the U.S. and in India. Jason manages all Paradigm Tech's information technology systems.
Co-founders Matt Franzak, a former aircraft fleet owner and operator, and Robert Valentine, an electronics engineer with experience in aviation, teamed up to solve a problem that was pressing Franzak: rising customer demand for a inflight entertainment system that was delivered via WiFi in a marketplace that even today can only install the infrastructure of inflight connectivity in an airplane at cost-prohibitive prices – sometimes as much as the cost of the planes themselves.
Valentine – partnering with co-owner and software engineer Jason Sponaugle and his team of programmers – designed a user-friendly in-flight entertainment system that met every item on Franzak's wish list, all in a single, self-contained and portable device that fits in a briefcase. With the AdonisOne™, a new paradigm was born, as Paradigm Tech solved a universal problem by inventing a new product category unavailable anywhere else in the aviation market.
Today, the executive team at Paradigm Tech is dedicated to hand-crafting first-class, highly functional aviation entertainment technology that tangibly enhance the in-flight entertainment experience for aircraft passengers, operators, and owners alike. Believing that the best can always be better, Franzak, Valentine and Sponaugle and the rest of the Paradigm Tech team continue to meet evolving market needs with smart design, elegant devices and perfect pricing to help our customers soar even in the most competitive markets and among the most discerning customers.